Laminate Floor Fitting Guide
This Laminate Floor Fitting Guide is based on Quickstep Laminate Flooring. Quickstep is the Market leader and is the only product that we sell. It is not the cheapest however in our opinion it is the Best.
See our Testimonials section from reputable Tradesman who have fitted Quickstep Flooring for 15 Years plus.
Installing a Quick-Step floor is a breeze thanks to the widely-acclaimed, patented Uniclic and Uniclic Multifit click systems. Both systems are very installation-friendly, and a lot faster and more solid than competitive solutions. It makes the installation of your new floor truly easy, even in the smallest corners of your room or under a door.
Method 1: rotate and click
Simply click the panels into each other along the long side and the short side of the plank.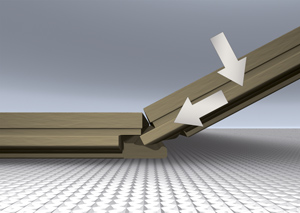 Method 2: horizontal insertion
Ideal for awkward corners. Unlike most other floors, Quick-Step planks can also be joined together horizontally. This is essential when you get to install the last row of panels or in places where it is difficult or even impossible to rotate the panels – underneath door frames or heating units, for example.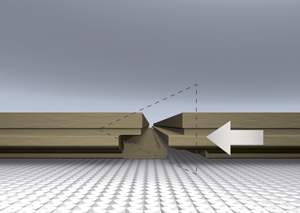 Method 3: slide and click
Click the panel into place along the long side, slide the short side of the plank against the previous panel and press down. This method is purpose-developed for and only available on the Quick-Step Exquisa range.